PADI Emergency First Response Diver
Course Overview
Modern scuba diving can be traced to warfare, great advancements in diving and diving techniques, and rescue operations. Over the centuries and over the years, diving equipment has become more and more sophisticated and hi-tech, though the particular dangers associated with diving still remain.
At Jerry's dive club, Dive courses can be molded to fit even the busiest of schedules: you could spread your course over a number of evenings or weekends as per your travel plan.
Course Details
Duration : 1 – 1.5 days
Pre-requisities : None
Swimming Skills : Not Required
Min Age : None
Pricing
$180
Per person
Enter into the world of Scuba Diving
Academic
Learn steps and techniques for handling life-threatening emergencies.

You will learn the basics of secondary care which eases pain and reduces risk of secondary harm.

You will learn how to use AED (automated external defibrillator).
Dive Details
Practically learn to perform CPR

You'll practice eight skills for aiding patients who aren't breathing, have any heartbeat, may have a spinal injury, maybe in shock, or who may have serious bleeding.

You will learn to perform secondary first aid care,

You will be able to assess a variety of injuries and illnesses.

Practice bandaging and splinting.

You will learn, practice, and apply emergency care skills specific to helping infants and children with medical emergencies.
Enhanced Health Measures
Date of last update: Jul 17, 2020
Check out our comprehensive travel guide for long-distance scuba travel during COVID-19.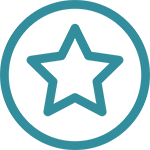 Why should I dive with Jerrys dive club ?
All our instructors are PADI certified and have 17 years of diving experience.

Our instructors are passionate about diving and will ensure that your first underwater experience will be a fun and safe experience.

We want you to enjoy your diving experience so you'll come to love diving as we do.

We offer our students extra sessions if required so that you are comfortable before going out into the ocean (additional fees may apply).

We have the best price guarantee. If you find a better price for the same equipment, we'll match it.

At the end of this program, you'll have various options: you can come another day for an additional dive or you can continue directly to your PADI SCUBA DIVER- or PADI OPEN WATER DIVER-course.

We only provide a high standard of the well maintained and latest equipment.
What Do I Need ?
We provide all the dive equipment for free under this course.

We will be providing you well-sanitized masks, fins, snorkeling gear, etc.
How Do I Book ?
If you have any doubts, you could contact us. Our team will get back to you as soon as possible.

To book the course, you can directly walk-in to our store.

We accept credit card payments, UPI payments, and internet banking.