Love it. Save it. Dive it.
Jerrys Dive club is located closest to the favorite Rasdhoo diving spot – the Rasdhoo Harbour! We are the only PADI dive center in Rasdhoo. Our diving experts have more than 17 years of diving experience. You can beautifully check off Rasdhoo diving off your wanderlust book. Jerry's Dive Club is located in Cooperation Rd, Rasdhoo, Maldives. Rasdhoo diving at Rasdhoo harbor is considered one of the best diving areas in the world. A significant advantage of Rasdhoo is easy to access dive spots, even for beginners. Even diving in 8 m depth will open you to a new underwater world!J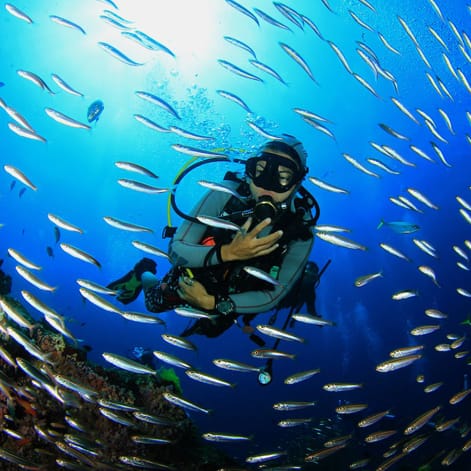 Who Are We?
Jerry's Dive Club is located in the serene Rasdhoo Island in the Maldives. Jerry's dive club was one of the first five star PADI dive Ocenter's established in Rasdhoo, Maldives. Our instructors have 16 plus experience in scuba diving, watersports, and tourism.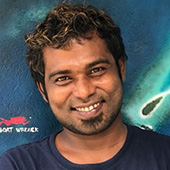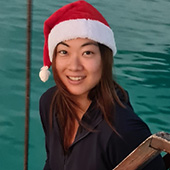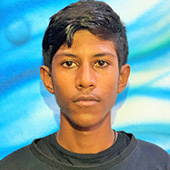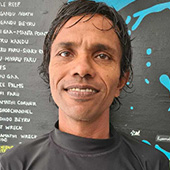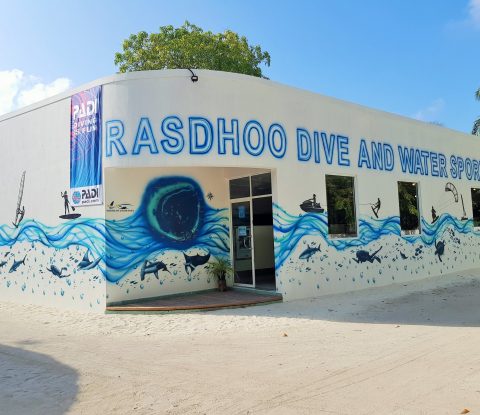 Our Scuba Diving Process
We understand that you have a busy lifestyle and your leisure time is precious for you. At Jerry's dive club, Dive courses can be molded to fit even the busiest of schedules: you could spread your course over a number of evenings or weekends as per your travel plan.
Performance-Based Training
Our performance-based training will ensure that you master all the necessary open water diving skills during your PADI Discover Scuba Diving Course.

his approach enables you to enjoy safe and secure diving and maximizes your progress through your variety of scuba diving courses.

Our performance-based training enables you to apply what you learned practically underwater.

All our dive instructors are native Maldivians and have local knowledge of dive sites within the region. We have created carefully crafted high-quality dive packages and use only high-quality dive equipment. All our instructors are PADI ERF trained and are capable of handling any underwater emergency.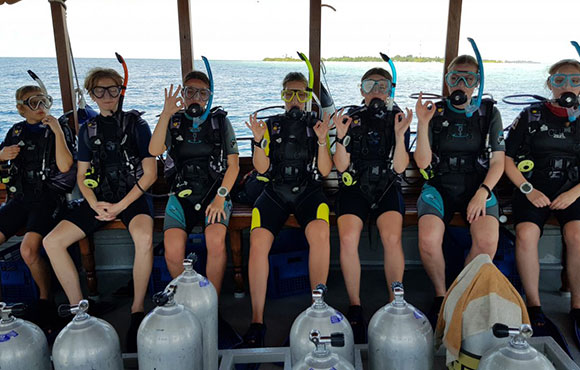 Our philosophy is Dive and Relax. We provide complete service that our divers only have to decide where they would like to go diving. There is no dragged off equipment, the assembling, and care of the equipment will be done during the entire period of your stay from our well-trained Team.
Jerry's Dive Club is associated with the Professional Association of Diving Instructors (PADI).
When you're learning to SCUBA dive, you want to make sure you are in the very best hands. Our expert staff at Jerry's Dive club also train instructors and are the most qualified teaching staff.
Our Mission
The primary purpose of our presence here at Jerry's Dive Club is to see that our guests, divers, and non-divers, have the most enjoyable holiday possible during their time and stay with us.We offer reliable, professional, affordable, and safe service.
Our Commitments
We are strongly committed to environmental protection and saving the natural underwater habitat.
Environment Protection
We help save corals underwater by descending our dive students in specific areas where they will not accidentally touch the corals while descending.

We have meticulously integrated an environmental safety module in every scuba diving course.

The usage of single-use plastics is banned within our premises and boats to avoid marine litter and microplastics. Water refilling stations are provided within the Dive Center as well as boats.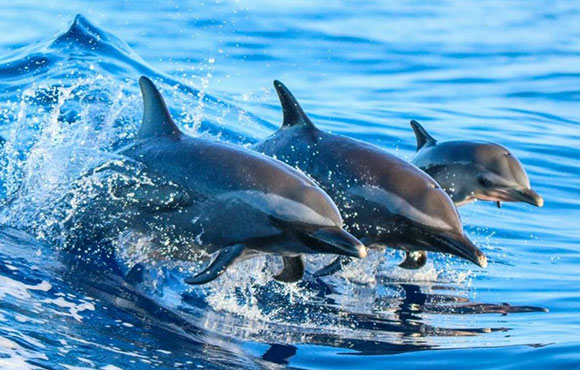 How To Get To Rasdhoo
Rasdhoo is one of the famous islands located in Rasdhoo Atoll. You could enjoy several activities on this beautiful Rasdhoo island. It is perfect for travelers as Radhoo fills you up with beautiful memories irrespective of your stay's duration.
Rasdhoo is located 58.26 km west of Maldives capital – Male. You can only reach Rasdhoo via a speedboat, public ferry, or a private seaplane.
There are plenty of things you could do at Rasdhoo, Maldives. We have a list of activities we at Jerry's dive club offer. You could check them out in our activities section.
The most popular activity is snorkeling. We offer both day Snorkeling and night snorkeling. There are nearly twenty dive sites at Rasdhoo Atoll, including two wrecks. All levels of certified scuba can dive at Rasdhoo Atoll, although some of the dive sites require Advanced (30m.) or more experience. But for the novice or new scuba divers, there are several shallow lagoons that are colorful and have little or no current. Almost all of the dive sites are on the eastern and southern sides of the atoll.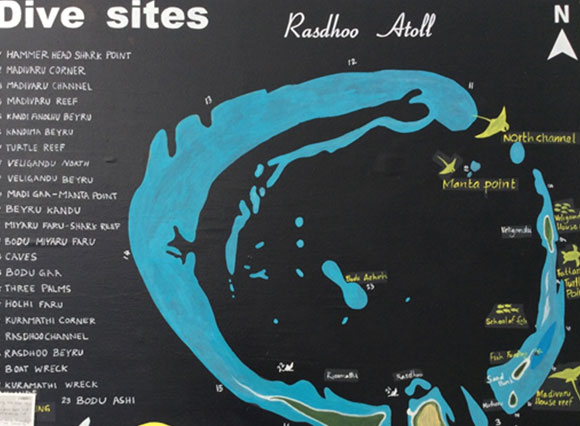 Transportation To Rasdhoo
From Velana airport Male city, the capital of Maldives, you can reach Rasdhoo in the following ways:
Seaplane
The quickest, but the most expensive transfer, round way trip is $US 365 per person. It's possible to travel only from 6:00 am to 16:00. If you're staying on local island Rasdhoo, extra for speedboat will be applied as well.
Sea Plane Timings
The seaplane operated only during the day between 6:00hrs to 15:30hrs due to Maldives restrictions.
Check-in gates close 1 hour before take-off.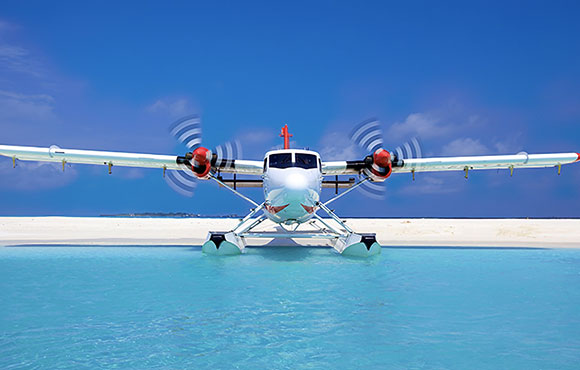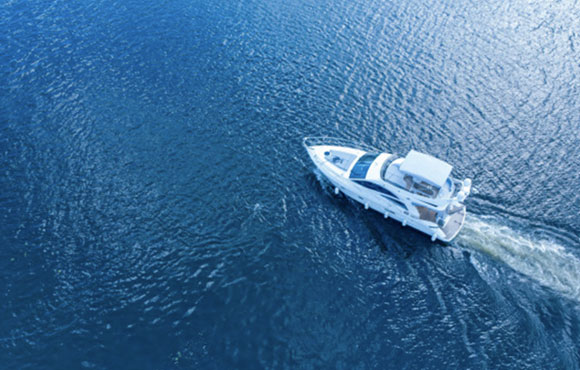 Speedboat
Scheduled speedboat. On a daily basis, there are 2 speedboats to/from local island Rasdhoo, price is $US 35 per way per person. If you stay in Kuramathi, they can arrange it as well (cheaper than seaplane).Private speedboat. On request, the price is $US 600 per way, 22 pax capacity. Can be arranged at any time.
Speed Boat Timings
Available 24/7 except on Fridays. As Friday is a holiday across the Maldives. Operates every day except Friday.
Public ferry
The slowest transfer. It takes 2.5 hrs to 3 hours to reach Rasdhoo from Male. It costs $5 per person. The ferry leaves Male at 9:00 AM. There is no public ferry service on Friday.
Public Ferry Timings
Leaves Male at 9:00 AM. Operates every day except Friday.