Stress and Rescue
Course Overview
Scuba diving in the modern world has diversified into valuable recreational courses like Emergency first response and rescue diver course. These courses are hugely popular with the masses and they are very rewarding and challenging at the same time.
Pricing
$500
Per person
Enter into the world of Scuba Diving
Academic
You will learn about Self rescue

Recognizing and managing stress in other divers

Emergency management and equipment

Understanding the psychological aspect of a rescue situation

Develop your understanding of decompression illness and pressure-related injuries
Dive Details
You will undergo the Diver Stress and Rescue course.

You will learn to dive safer and be more confident on your own dives.

You will practice rescuing panicked divers and unresponsive divers.

You will learn to manage underwater emergency situations.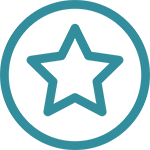 Why should I dive with Jerrys dive club?
All our instructors are certified and have long diving experience.

Our instructors are passionate about diving and will ensure that your first underwater experience will be a fun and safe experience.

We take as much time as necessary for our students to feel safe under water

We offer our students extra sessions if required so that you are comfortable before going out into the ocean (additional fees may apply).

We provide well maintained modern equipment.
What Do I Need?
We provide all the dive equipment for free under this course.
How Do I Book?
If you have any questions, you can contact us. Our team will get back to you as soon as possible.

To book the course, you can directly walk-in to our store.

We accept credit card payments, UPI payments, and internet banking.