Deep Diving
Course Overview
Many exciting dive sites are located in deeper water. Without proper training, this kind of diving puts you at risk. The SSI Deep Diving Specialty will give you the ability to safely and comfortably plan and conduct dives beyond 18 meters, and is a prerequisite for some advanced training. You will earn the SSI Deep Diving Specialty certification after completing this program.

The SSI Deep Diving Specialty will teach you all you need to dive to depths between 18 and 40 meters, through a mixture of academic sessions and open water dives. You will learn to plan and safely complete your deep diving adventures and use computers and gas consumption calculations to get the most from your deep dives. Upon completion, you will earn your SSI Deep Diving Specialty certification and be able to explore beautiful deep dive sites wherever you choose. This SSI Specialty is also a prerequisite for some advanced training, making it the next logical step to take in your dive education.
Pricing
$29999
Per person
Enter into the world of Scuba Diving
Academic
5 academic modules with modern digital manual (self study)

Briefing on water skills

Final exam with 25 questions

Internationally recognized certification without expiry
Dive Details
3 open water dives deeper than 18 meters with skill training

Instructor assistance throughout all dives

With this certification you can dive with your buddy to a depth of up to 40 meters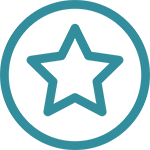 Why should I dive with Jerrys dive club?
All our instructors are certified and have long diving experience.

Our instructors are passionate about diving and will ensure that your first underwater experience will be a fun and safe experience.

We take as much time as necessary for our students to feel safe under water

We offer our students extra sessions if required so that you are comfortable before going out into the ocean (additional fees may apply).

We provide well maintained modern equipment.
What Do I Need?
We provide all the dive equipment for free under this course.
How Do I Book?
If you have any questions, you can contact us. Our team will get back to you as soon as possible.

To book the course, you can directly walk-in to our store.

We accept credit card payments, UPI payments, and internet banking.