Course Overview
The SSI Try Scuba program is the best way to try scuba diving for the first time. You will be in confined water and well looked after by your instructor, so you can enjoy those first unforgettable breaths underwater and experience the magic of scuba diving. At the end of this short course, you will have earned your SSI Try Scuba recognition card and undoubtedly want to go diving again. Endless scuba diving adventures are waiting for you and this course is where it all begins. Start today!
At Jerry's Dive Club, we have a simple philosophy. We believe in sustainable tourism while providing outstanding scuba experiences to our customers. To us, that means offering five-star service at a fair price.
Pricing
$7900
Per person
Enter into the world of Scuba Diving
Academic
You will receive a digital manual about this program

Classroom session on how to breathe underwater.

You will learn key skills needed to scuba dive.
Dive Details
Single training and try dive in shallow water with an instructor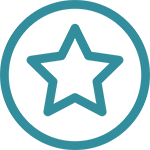 Why should I dive with Jerrys dive club?
All our instructors are certified and have long diving experience.

Our instructors are passionate about diving and will ensure that your first underwater experience will be a fun and safe experience.

We take as much time as necessary for our students to feel safe under water

We offer our students extra sessions if required so that you are comfortable before going out into the ocean (additional fees may apply).

tryscuba.Why should I dive with Jdc?_point_7
What Do I Need?
We provide all the dive equipment for free under this course.
How Do I Book?
If you have any questions, you can contact us. Our team will get back to you as soon as possible.

To book the course, you can directly walk-in to our store.

We accept credit card payments, UPI payments, and internet banking.